What Is a Rotary Union
Transmission media include water, oil, coolant, gas, MQL, etc
Rotary unions is a precision mechanical device that allows transfer gas and fluid from the rotating structure to the stationary structure, the rotary joint is also called rotary swivels, rotary couplings, rotating joint, to achieve 360-degree rotation and does not influence the medium transmission.
What Is a Rotary Union
What Is a Rotary Union?
A rotary union unit is an mechanical part which allows transfer fluid(under pressure or vacuum) from a stationary structure to a rotating interface, preserving and isolating the fluid connetion. Rotary unions can be used in any mechanical system which requires unrestrained, intermittent or continuous rotation while transmitting gas, air, hydraulic, hot oil, MQL etc. They are available in a variety of configurations, connection types and materials to meet most applications. It also can improve mechanical performance, simplify operation system. In case you're interested in rotary unions, click here.

Primary Components Of Rotary Unions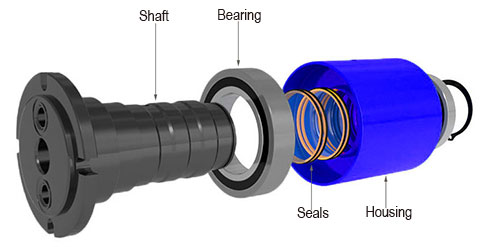 Media Type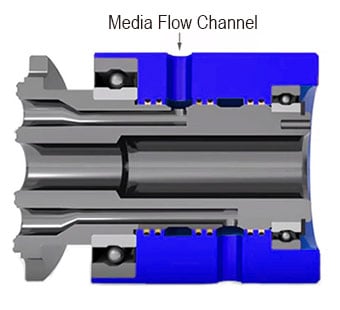 +

Water

+

Steam

+

Oil

+

Coolant

+

Gas

+

MQL

+

Vacuum

+

Chemical
Rotary Union Applications
Typical application include construction machinery industry, electronics industry, machine tool industry, packaging industry, rubber/plastics machinery, food/health/chemicals industry and etc.

Operating Parameters
Operating Speed: In general, speeds range from 0 to 300rpm, some special high speed rotary union can top to 3000rpm.
Temperature: The temperature of application for rotary union from -20° C to 200° C.
Pressure: Normal pressures range from 0 to 350 BAR, and some special rotary union pushing the extremes of 500 BAR.