SLIP RINGS

Allows transfer power and electrical signals from a stationary interface to a rotating structure

Learn More

ROTARY UNIONS

Allows transfer fluid(under pressure or vacuum) from a stationary structure to a rotating

Learn More

CUSTOM SOLUTIONS

Customized slip rings and rotary unions to meet your needs

Learn More
Products and services
We're happy to assist you with our expertise
Our products are precisely tailored to your needs as are our services. For fast commissioning, optimum process flows and the greatest possible planning security and efficiency. Would you like advice on products and services? Tailor-made solutions? Expert know-how on site? We offer it all. Competent, uncomplicated and entirely according to your specifications.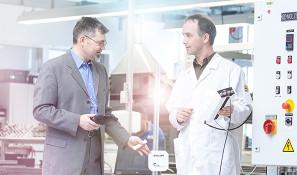 Save valuable time, use our application consultation via our technical support.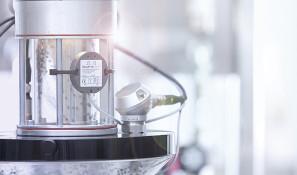 Get the most out of your equipment, with our custom-tailored solutions.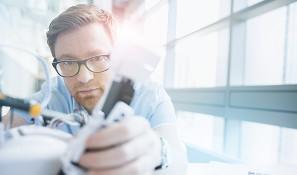 Customer-specific solutions
Assure yourself maximum efficiency, use our customization services.
Industries and solutions
At home in many sectors
Cosmau solutions and systems represent individual products that are optimally adapted to your industry, your application conditions and requirements. Our comprehensive slip ring and rotary union expertise provides technological variety for use all around the globe.
Innovative solutions for every application
Every industry has its own challenges. The solutions for this must meet individual specifications. They must be suitable for use in areas at risk for explosion, under high temperatures or in a raw environment.
Cosmau ensures that you will get the best technical solution for all of your tasks. And that it meets all your requirements with maximum precision.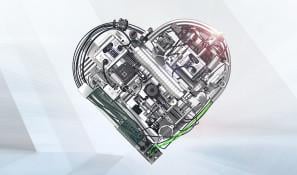 Are you ready?
Ready for the fourth industrial revolution – with solutions from Cosmau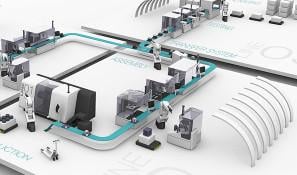 Simple reliable
Power, signal and data transmission in rotating structure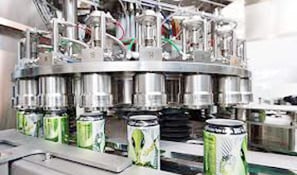 Pneumatic, hydraulic
Fluid transmission include water, oil, coolant, gas, MQL, etc
Company
Cosmau Company was formed in 2005 manufacturing electrical-mechanical components for use in automation industry and start to focus on slip ring after two years. Over the last ten years Cosmau has grown to a leading supplier of the world, and developed a reputation for providing high quality slip ring systems and rotary joints for the world companies.
With its commitments to quality and innovation... > Learn More
Dedicated employees are the key to success
That's why we focus on long-term cooperation built on trust. We ensure the best possible working conditions throughout the company while at the same time meeting the individual needs of our employees.
COSMAU creates the basic conditions for effective working with a well equipped work environment. The most modern technology at the workplace is as important to us as large and bright rooms with comfortable furniture which enable ergonomic work. The PC workplaces have individual internet and intranet access, so that current information can be exchanged within the company at any time.

Balluff offers its employees interesting assignments, corresponding to the tendencies and abilities of each individual. Team-oriented work is of great importance in all company domains. Together, good ideas can be developed to the best solutions for us and our branches. Each employee thus contributes to the company's success along the creation chain. We are proud of this fact.
Contact
COSMAU TECHNOLOGY CO.,LIMITED
Huafu Industrial Park, Dalang
Longhua, Shenzhen, China
518100